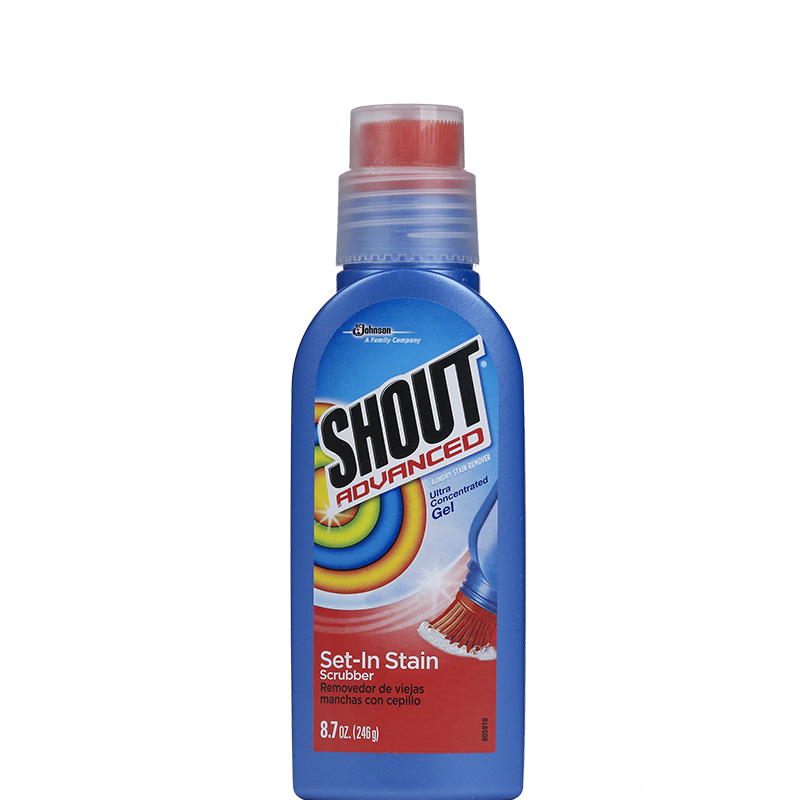 Shout® Advanced Ultra Concentrated Gel Brush
Go ahead, make a mess—Shout® Advanced Ultra Concentrated Gel Brush will lift the stain away. With a thick gel formula that uses powerful Shout® stain fighters, along with a convenient stain-lifting brush, it removes some of the toughest stains.
Thick gel formula concentrates stain-lifting power directly onto the stain, and built-in brush makes tackling tough stains easy
Formula lets you treat stains now and wash up to a week later
Treats some of your toughest set-in stains, including dried food stains, coffee, wine, and makeup
Tough on stains, but gentle on fabric
Safe for all colorfast washables and works in all water temperatures.
Learn about the ingredients in this product so you can make informed choices for your family and home.
1.
Squeeze Shout
®
Advanded Gel Brush onto stain
2.
Use brush to rub gel into fabric
3.
Wait 1-5 minutes depending on severity of stain
4.
Launder with regular detergent in warmest water fabric will accept
KEEP OUT OF REACH OF CHILDREN AND PETS.